Delivery and returns
We use courier companies for most of our deliveries. We begin processing your order as soon as it is submitted and payment is cleared.
We usually dispatch orders within 1-3 working days, subject to availability. For priority delivery, it will be within 1 working day, we aim to process all priority delivery orders placed before 12pm on the same day, subject to availability.
MyPCStore delivers your item to your confirmed PayPal address if you pay by PayPal.
DELIVERY OPTIONS
» Free delivery: Most of our listings are with free delivery, time frame normally is within 2-10 working days, more time might be needed for some of the situations.
» Priority delivery: Priority delivery will normally take about 1-3 business days, this delivery time frame is not 100% guaranteed as it is beyond our control after item leaves the warehouse.
» Lift Gate Service Fees: is charged by warehouse/courier, it's usually dear but needs to be paid if item weight is over 30kg, choose the option at order check-out or quote it with sales before ordering.
» Pick up: is available for some of the items listed, please request by contacting us before purchase.
» Insurance: Standard free delivery does NOT cover insurance. For your peace of mind, we suggest you choose insurance option at order check-out.


Mouse over an image below for courier contact information or click to track your item: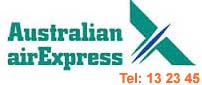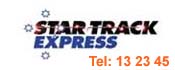 Tel: 1300 366 684 = Click then select location Tel: 1300 36 1000 = Tel: 13 23 45 = Tel: 13 23 45


RETURNS POLICY
» You can read return policies through our store Terms & Conditions.
» You can also check ACCC website for your rights and conditions.

PLEASE NOTE:
Consumer guarantees DO NOT apply if you: 
» Have simply changed your mind, found the product cheaper elsewhere, or decided you don't like or need the product
» Misused a product and have caused or contributed to the failure of the goods, for example, by damaging or misusing the goods


Following guidelines showing what is (or NOT) covered for the return:
Not covered - won't accept the return/refund
Buyer's remorse.
Any reason besides not receiving the item or receiving an item not as described in the listing (see the seller's return policy for return options).
Items damaged during pick-up or postage.
Items not delivered when the buyer arranges pick-up or delivery of the item (for instance, the buyer arranges freight).
Duplicate claims through other resolution methods.
Click & Collect items that weren't collected by the buyer
Local pickup items that weren't collected by the buyer..
Items sent to another address after original delivery.
Vehicles, Real Estate, Websites & Business for Sale, Classified Ads and services, Tickets, Digital Goods and Intangibles, Gift Cards.
Covered - accept the return/refund
An item isn't received or it isn't significantly as described in the listing.
A buyer reports that they didn't receive an item or requests a return within the store Money Back Guarantee timelines.
The buyer made the purchase on cedge.com.au via checkout or an store invoice with one of the following payment methods:
PayPal transactions made from a verified PayPal account.
Credit/debit card transactions processed through the seller's internet merchant account.